Faculty and Staff Perspectives
Faculty Spotlights
Ariel Beaujot, Associate Professor, Department of History
Community Engagement, Guatemala 2019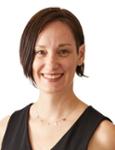 It's so important to not only provide students with subject content but also to show them how the things that they learn can impact the community, their lives, and the lives of those around them. This is what Alternative Spring Break does par excellence. In the 2019 trip to Guatemala students were able to learn history, politics, social justice, business, and languages all while studying the production cycle of coffee. I participated in Alternative Spring Break at Western as a faculty member on sabbatical from the University of Wisconsin. I am very interested in Community Engaged Learning and have practiced it in my public history courses for many years but I've rarely seen it come together as well done as I did during this trip. If I get the opportunity I would like to integrate a trip like this into future classes I teach at the undergraduate level. I can see easily how most humanities disciplines along with business, and social sciences would benefit from leading an Alternative Spring Break as part of their classes. 
The work benefited me personally because it allowed me to work with and hear the ideas of students from a variety of disciplines including aviation management, business, marketing, economics, and political science.  It's such a treat to have the time to listen to and learn from students at their leisure and while they are immersed in a new culture, some of them for the first time in their lives. 
---
David Rodenhiser, Curricular CEL Experience, via Twitter
"Students enjoy engaged learning and they crave inspirational community experiences. They want real-world applications and context linked to the facts and concepts they are exposed to in the traditional classroom. My students' insights from this CEL course [Cancer Biology 4455] centred around four general areas: personal growth, community, group work, and undergraduate education."
Here are some samples from their amazing feedback:
"The engaged learning experience pushed me outside my comfort zone ... provoking independent thought ... providing a unique opportunity to learn about myself, my community, and my colleagues."
"The overall CEL experience has increased my self-confidence ... helped design, execute, analyze results, and communicate results for a successful research project ... a unique experience that encouraged personal growth, unlike any other course I have taken."
"I feel that I have grown personally, professionally, and intellectually; I now market myself differently: instead of just supporting a program, I can fulfill a role where I assess a program's strengths and weaknesses and communicate it to a variety of parties."
"I honed my creative/critical thinking skills and established long-lasting relationships with classmates and community members. Overall, CEL was an unforgettable and incredibly rewarding experience ... I believe I am leaving the CEL course as a more open-minded person."
"CEL made me aware of the importance of the relationship between university and community; a unique opportunity for students to expand their frame of reference to the community people who are becoming increasingly distant in the age of the internet."
"If students are prepared to take initiative and demonstrate leadership, they will be rewarded with an incomparable CEL experience of personal growths and a chance to truly make a difference in the community with the skills they've acquired."
"It taught me about the exceptional capabilities my peers possess ... that it's best to delegate based on strength ... to collaborate ... and have clear lines of communication when something arises in your role that isn't your strength."
"We found ways to highlight each of our ideas and strengths; remaining cohesive and translating that cohesion onto paper was challenging, but also proved to be a crucial training task for our final deliverable."
"no student should go through undergrad without having a CEL experience ... this course validated how I value education and my belief that learning should be a priority, and not overshadowed by the pressures of evaluations."
"By connecting with experts in the field, my CEL experience brings the humanistic aspect back into university education, and ... a sense of purpose back into the work we spend so much time doing."
"CEL provided opportunities to develop unique skills that will be incredibly useful outside of the classroom ... I will tell [my peers] that CEL is one of the best ways to do meaningful work as an undergraduate student."
"What have I learned from CEL? Well, Community Engaged Learning reinforced that I love to teach and that there are new modalities (and support) to explore, so we can inspire our students/learners. Student learnings crave CEL and CEL can be not just for our students, but rewarding also for faculty. So, to my faculty colleagues: challenge yourself! To the Western CEL team, students, and community partners: thank you for one of my best teaching experience ever."
read the full thread here.