Western Serves Network (WSN)

What is the WSN?
The Western Serves Network (WSN) aims to connect community organizations in the London area with the support they want. The Western Serves Network team finds students to support community organizations and their initiatives. These occur in many levels of commitment: from one-hour, one-time projects, to ongoing volunteer opportunities.
Why Get Involved?
In short, it's a win-win. For participants, it's a chance to build skills, get involved in the community, gain experience, and meet like-minded friends. For local organizations in the non-profit community, it's a chance to connect with a large volunteer base capable of helping them to achieve their goals. 
Build connections with the local London community
Gain valuable experience while developing important skills
Sign up with friends for group volunteer opportunities
What are the benefits?
The Western Serves Network connects Western students to the broader London community and non-profit organizations that working to tackle ongoing social issues.
It is beneficial for students as it gives them real-world experience, develops their transferable skills and offers a sense of civic engagement outside the classroom. It offers the community of London fresh perspectives, a connection to learning activities, and the retention of graduates. It further provides the Western campus a means to strengthen relationships with its communities and to produce graduates that are productive and reflective citizens.
How Do I Find Opportunities?
Get involved today, check out our offerings on Western Connect.
Log in to Connect 
Click on "Event Calendars" on the left-hand side.
Click on "Western Serves Network", also on the left-hand side. Choose an event and register! One of our student leaders will be in touch with more details as the event draws closer.
You can also join our mailing list and receive regular updates on upcoming projects and initiatives. Tell us you are interested in learning more.
Virtual Volunteering Beyond the Western Serves Network 
While physical distancing measures are in effect, virtual volunteering allows you to do great work and build your skills, all from your computer. There are many opportunities to participate in virtual volunteering for London, national, and global organizations. 
Check out this guide to learn more about virtual volunteering and the opportunities available to you. 
Note: we are not able to recognize these volunteer opportunities on your Co-Curricular Record as they are external opportunities that are not facilitated by Western.
Capture Your Co-Curricular Local CEL on the Western Co-Curricular Record (WCCR)
What is the WCCR?
Western's Co-Curricular Record (WCCR) is an excellent tool to formally recognize your co-curricular involvement at Western, track your experiences outside of the classroom, and articulate the transferrable skills you gained through those experiences in graduate school applications and to potential employers.
Western students get involved.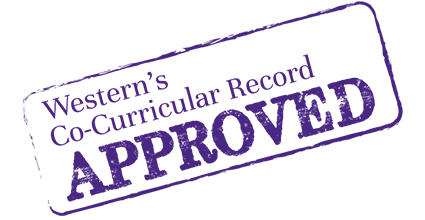 ---
Morgan
I love finding ways to engage with the Western community, and I love having it all organized in one place even more! We all do so much as students, so why not showcase it all on your co-curricular record?
Devansh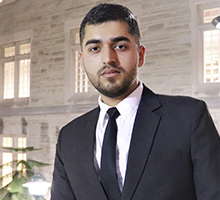 The Co-Curricular Record helps set me apart from the competition, it piques the interest of recruiters as an official compilation of an applicant's involvement and extracurricular activities.
Nora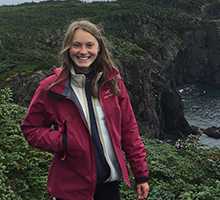 Western's co-curricular record (WCCR) allows me to view my experience at Western from another lens. "The University experience" can be summarized in many ways; transcripts, course timetables, photo reels…, but each one by itself only offers a snapshot of the bigger picture.